Replacing or Installing a Thermodynamic Water Heater
The installation of a thermodynamic water heater must be carried out by a professional, ideally an RGE (Recognized Environmental Guarantee) expert, who can help you benefit from state financial assistance. However, there are thermodynamic water heaters available that are ready for use and easy to install, such as the Cylia 250 from the intuis brand, an ecological and economical monobloc water heater operating on ambient air.
In this article, we will guide you through your project of installing or replacing a water heater with a thermodynamic water heater. We will cover the questions you should ask, the different types of water heaters, how to choose the right thermodynamic water heater, the main mistakes to avoid, and all the intuis solutions to successfully complete your project.
Different Types of Water Heaters
A water heater is an essential heating appliance for a home, providing hot water to all rooms. It is one of the most significant energy-consuming devices.
Therefore, it is essential to choose the right type of water heater and its location to ensure optimal operation and maximum safety.
There are four main types of water heaters:
Electric water heater.
Gas water heater.
Solar water heater.
Thermodynamic water heater.
Each of these types has its advantages and disadvantages in terms of energy consumption, purchase and installation costs, as well as reliability and durability.
What Is a Thermodynamic Water Heater?
In simple terms, a thermodynamic water heater is a low-power heat pump dedicated to producing hot sanitary water. There are six types of thermodynamic water heaters:
Indoor/Ambient Air: This type captures heat directly from the indoor environment.
Outdoor Air: Using insulated ducts, the thermodynamic water heater located inside the home captures heat from the outdoor air.
Water Loop: Whether in a geothermal system, water loop, or by taking heat from a radiant floor or ceiling, this solution provides excellent year-round performance.
Split: Comprising two units, one outdoors to extract heat and one indoors to regulate and store hot sanitary water.
Solar Hybrid: Combining photovoltaic (PV) and/or solar thermal energy.
Exhaust Air: Connected to the home's Mechanical Ventilation with Heat Recovery (MVHR) system to recover heat from the extracted air.
It is crucial to check the origin of the products. In this regard, the "Origine France Garantie" certification covers 100% of the intuis thermodynamic water heater range.
Advantages and Disadvantages of Each Type of Water Heater
Electric water heaters are the most common and easiest to install. They are also cheaper than other types of water heaters. However, they consume a lot of energy, often resulting in high electricity bills.
Gas water heaters are more economical than electric ones but have higher upfront costs and require a more complex installation. They are also less environmentally friendly as they emit greenhouse gases.
Solar water heaters use solar energy to heat water, making them highly cost-effective and eco-friendly. However, they are more expensive to purchase and require professional installation.
Thermodynamic water heaters strike a balance between electric and solar options. They use ambient air to heat water, making them energy-efficient. While they often have a higher initial cost, they quickly pay for themselves through energy savings.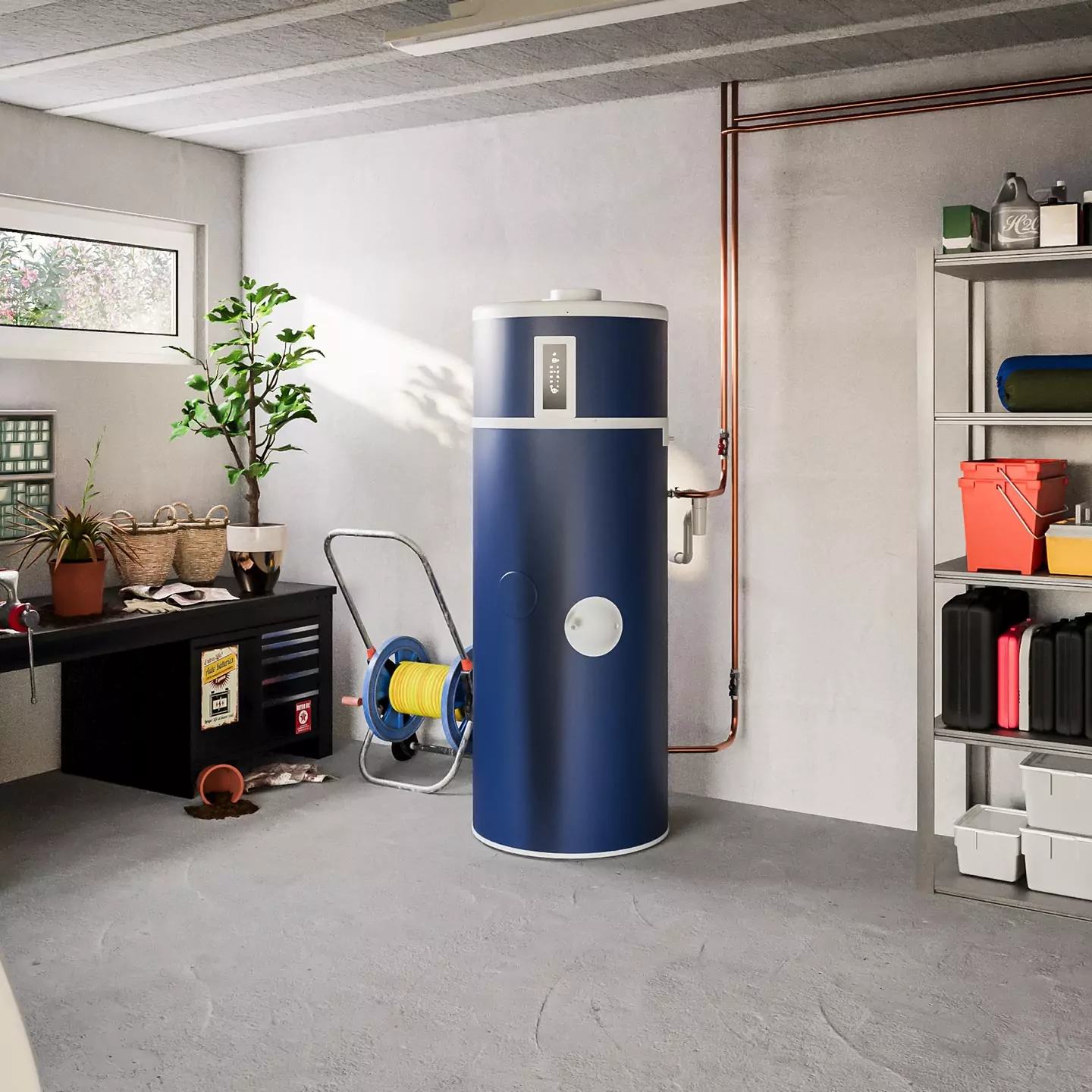 Key Advantages of Different Types of Thermodynamic Water Heaters (CET):
CET on Indoor/Ambient Air: Easy to install, replacing an electric water heater seamlessly. This applies to the intuis Cylia and Edel AIR ranges, designed and manufactured in France.
CET on Outdoor Air: With low noise levels, it has no impact on indoor temperatures. Discover the Edel Air range, ranking at the highest level of energy performance. Whether in new construction or renovation, Edel ensures all your needs with unparalleled comfort.
CET on Water Loop: It provides passive cooling during the summer when recovering heat. Explore intuis' Edel Eau range with its low carbon footprint due to its clean refrigerant fluid and eco-design.
Split Thermodynamic Water Heater: Convenient with a shorter heating time.
Hybrid Solar Thermodynamic Water Heater: This 100% renewable energy approach combines thermodynamics and solar energy.
Exhaust Air Thermodynamic Water Heater: It operates on a stable air regime throughout the year, enhancing equipment performance without lowering indoor temperatures.
Important to note: intuis thermodynamic water heaters, such as the Edel and Cylia ranges, represent the perfect combination of convenience, savings, and environmental commitment. They consume up to 4 times less energy than a standard electric water heater!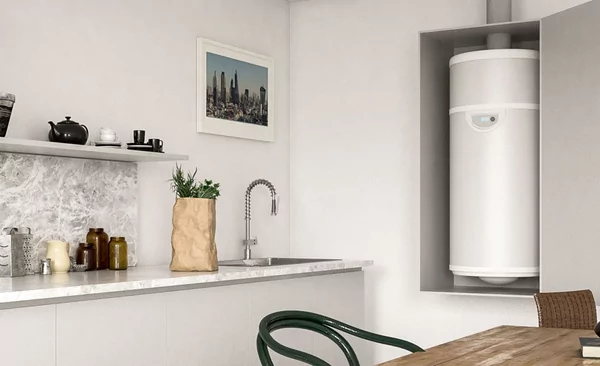 Is it Easy to Install a Thermodynamic Water Heater?
The installation of a thermodynamic water heater should be carried out by a professional to ensure the safety and proper functioning of your equipment.
The installer also has a duty to comply with safety standards and ensure that the installation is in accordance with best practices. In summary, installing a thermodynamic water heater is a delicate operation to be entrusted to a professional installer who can advise you on the type of thermodynamic water heater that best suits your needs.
Which water heater is right for you?
The choice of a water heater depends on the needs of each household, including:
The choice of a water heater depends on the needs of each household, including:
The number of users.
Your hot water consumption.
The number of bathrooms.
The size of your home, etc.
It is essential to consider these criteria to select suitable, cost-effective, and environmentally friendly equipment.
Another crucial factor is the nature of the tank.
There are two types of tanks: stainless steel or enamel-coated steel.
Stainless steel tanks are slightly more expensive but lighter, more durable over time, with a lower risk of leaks and less maintenance.
Enamel-coated steel tanks are less expensive but heavier and use a sacrificial magnesium anode that requires regular monitoring and replacement. Regular maintenance is necessary. If not replaced, there is a risk of leaks over time.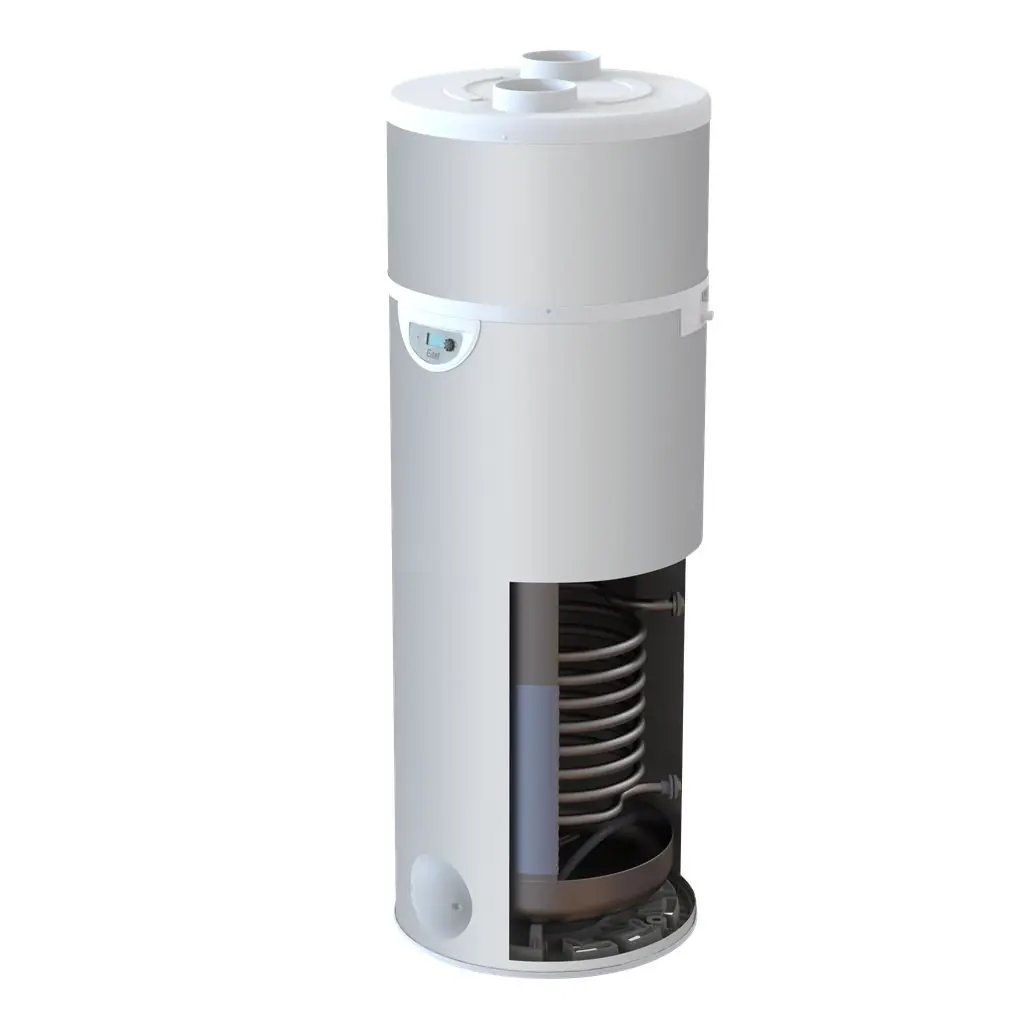 intuis Advice: When to Replace Your Water Heater?
A water heater typically has a lifespan of 10 to 15 years. It is advisable to replace your water heater when it approaches this limit.
Beyond that, it may become less efficient and consume more energy, resulting in higher electricity bills. In such cases, opting for modern equipment, such as installing a thermodynamic water heater, can be cost-effective. It is also essential to replace an electric or gas water heater that shows signs of aging, such as leaks or frequent breakdowns.
intuis Solutions for Replacing or Installing a Water Heater
Water heaters designed by intuis offer numerous advantages:
"Origine France Garantie" certification for all products, the highest distinction for products manufactured in France.
A wide range covering all needs from 100L to 270L.
A variety of solutions for all configurations: CET on indoor/ambient air (Edel Air and Cylia), CET on outdoor air (Edel Air), CET on water loop (Edel Eau, unique in the market).
Performance among the best on the market, both in terms of COP and ETAS.
Use of a natural and environmentally friendly refrigerant, R290, with virtually no environmental impact compared to R134a.
A range in stainless steel for durability, easy handling, and less maintenance.
Both ground and wall-mounted ranges for better integration.
An innovative roll bond heat exchanger that ensures better heat distribution while preventing limescale formation.
Products among the quietest on the market.
Provided transport bags for easy handling.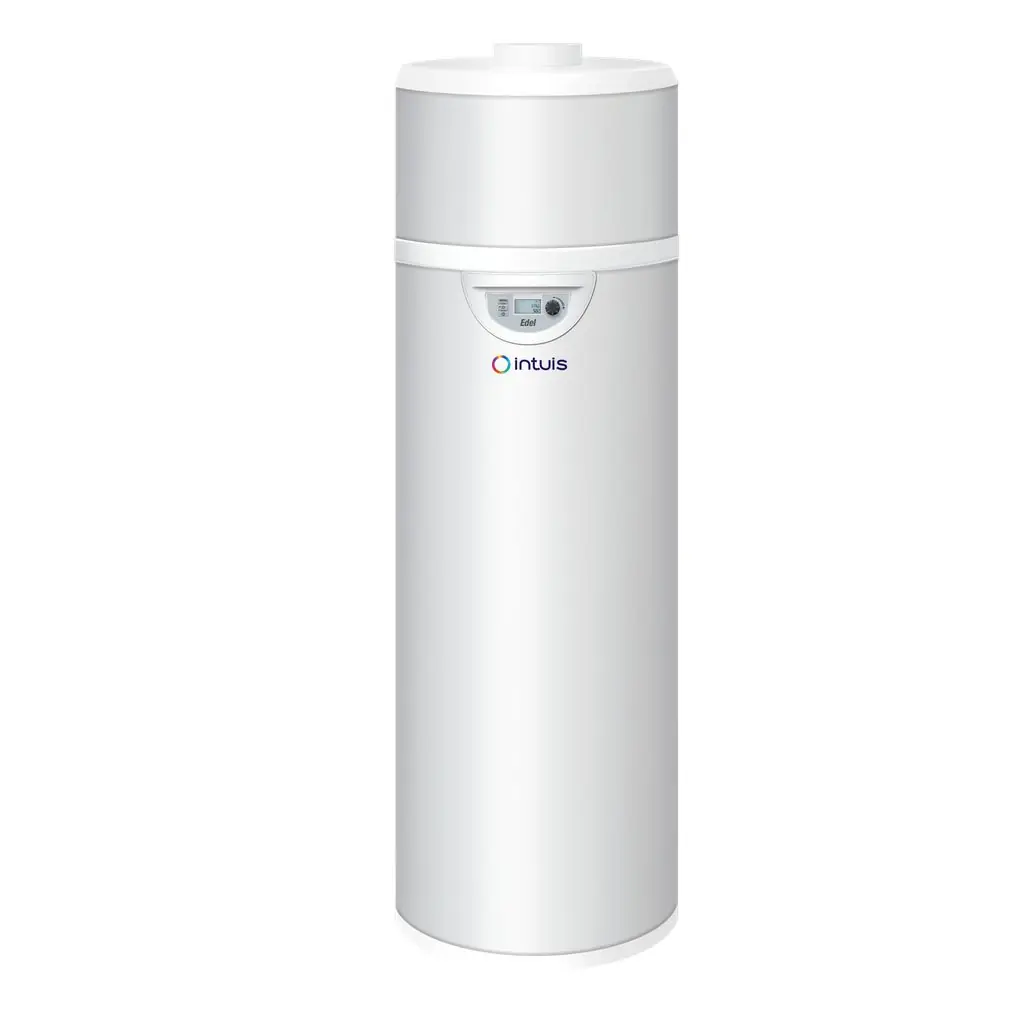 Common Mistakes to Avoid During Water Heater Installation

The installation of a water heater, whether it's an electric, gas, solar, or thermodynamic water heater, is a demanding operation that can pose risks if not done correctly. It is crucial to avoid common mistakes, such as:

Installing it in a poorly ventilated location.
Using inappropriate pipes.
Failing to comply with safety standards.
Neglecting temperature regulation.
In conclusion, when installing or replacing a water heater, careful consideration of your household's needs and proper installation by a professional are essential for efficient and safe operation.