Replacing or Installing an Electric Radiator
Choosing an electric radiator in France means opting for a decarbonized and sustainable energy source, perfectly suited to support the essential improvement of housing insulation, especially within the increasingly demanding framework of the Energy Performance Certificate (DPE).
Whether you're considering replacing an outdated radiator or carrying out a complete installation, there are key steps to follow.
What Wattage Should You Choose?

The power to install is a crucial factor that depends on various parameters: room volume, orientation, insulation level, and geographical location. It will not only affect your comfort level but also, more importantly, your energy expenses. It's imperative to consider the quality of the building's insulation. If it's insufficient, it's essential to undertake improvement work.
See the practical guide from ADEME on insulating your home.
For more details, see the article "How to Choose Your Electric Radiator."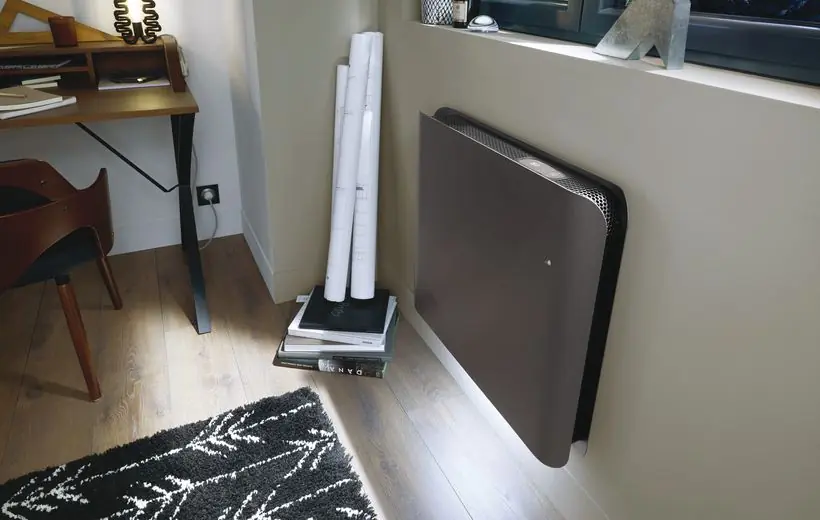 Which Appliance for Which Room?
For living rooms, home offices used for telecommuting, children's bedrooms, and master suites, soft heat radiators with single, double, or triple heating elements are perfectly suited. Intuis is a pioneer in this heating technology, with the unique concept of active cast iron that provides a permanent hot spot while maintaining excellent responsiveness.
Note in this category the aluminum radiators with fluid circulation that combine inertia and responsiveness.
Our soft heat inertia radiators
Finally, with Intuis Signature, you'll discover high-performance, connected radiators that actively contribute to interior decoration with their front facades in noble materials (glass, lava, or decorative ceramic).
For highly insulated living spaces, in recent collective housing, for example, soft heat radiators without inertia (single or double heating element) are very suitable, offering both comfort and responsiveness.
Note that for children's bedrooms, the R21 is a very gentle radiator specially designed for installation in nurseries and preschools.
Need a space-saving solution? Discover ETIC, the most compact soft heat radiator in its category.
The bathroom requires special treatment with radiators designed to heat the room at the right time and dry, or even preheat, towels and robes. Explore Intuis' bathroom ranges.
Radiant heaters are an ideal solution for efficiently heating pass-through rooms like hallways or occasional use areas like guest bedrooms, studios, or shops.
Convector heaters, if of good quality, retain their utility. They can be effectively used in well-insulated homes, in certain utility rooms, or temporary housing structures like bungalows
In each of its ranges, Intuis offers connected solutions, which, far from being mere gadgets, greatly facilitate comfort management and energy savings through the Intuis Connect app co-developed with Netatmo.
What Dimensions Should You Choose?
At Intuis, the variety of sizes allows adaptation to various space constraints in homes.
Horizontal radiators are the most traditional as they discreetly fit beneath windows. Low-height versions effectively integrate into sloped areas in converted attics, for instance.
Vertical radiators have the advantage of occupying narrow walls and extending vertically. For example, they effectively frame a bay window, countering the cold effects of exterior walls. At Intuis, in many cases, vertical radiators of different powers have the same height to maintain a cohesive look.
Lastly, for baseboards beneath glazed surfaces, ranges with a height of around 30 cm (sometimes less) are perfect, both in terms of dimensions and thermal performance.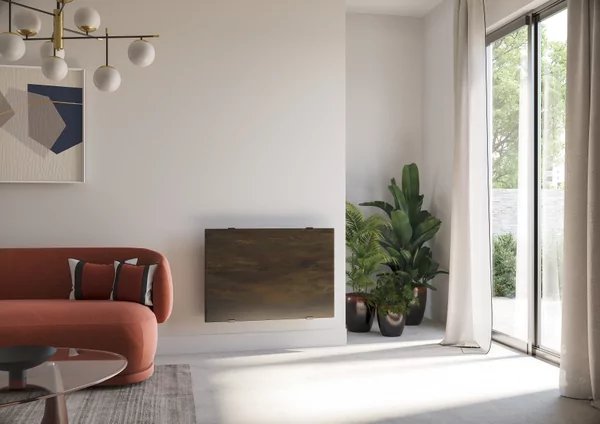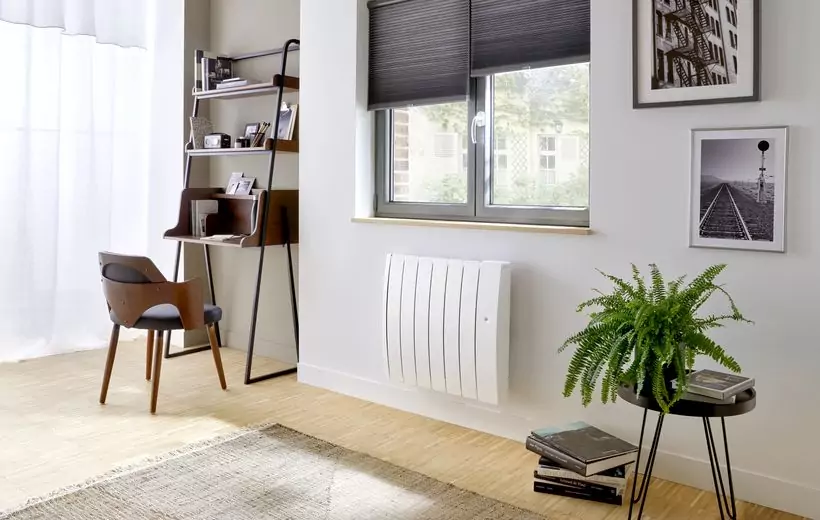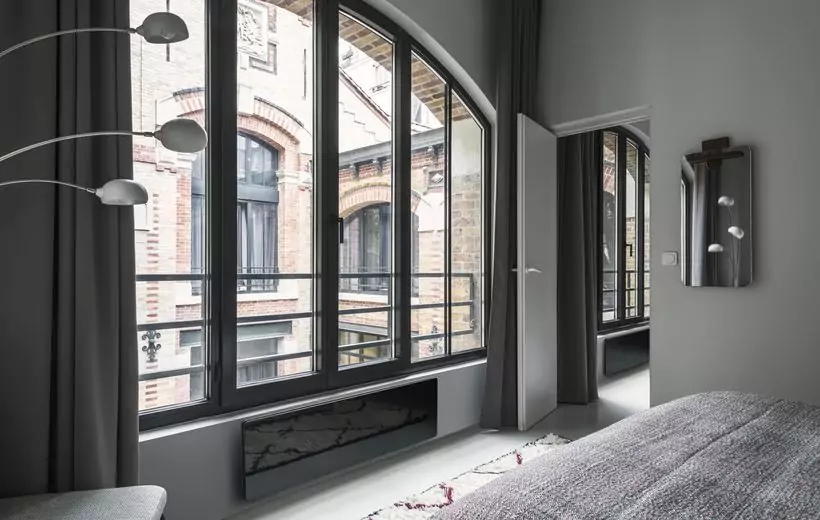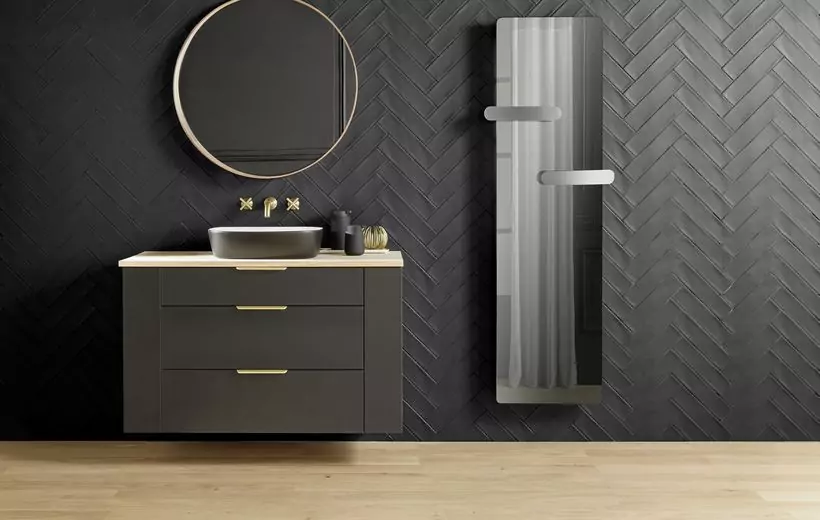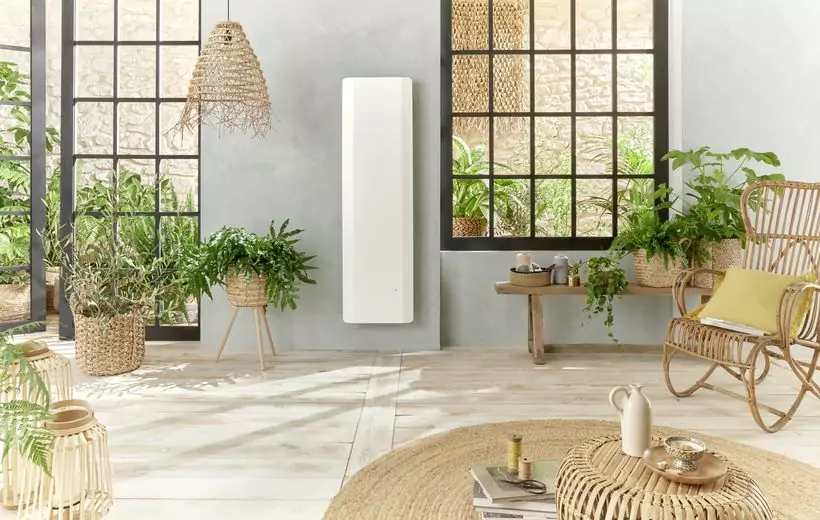 What Financial Assistance Is Available for Installing Your Electric Radiator?
Unfortunately, there aren't many financial incentives for replacing an old convector or radiant heater, or even a fossil fuel boiler like oil or gas, with one or more next-generation radiators.
However:
There are interesting departmental and regional incentives for electric radiator installation, often without income conditions. Consult your departmental or regional council for details.
Devices eligible for EEC (Energy Savings Certificates) and/or bearing the NF Performance 3-star label are recognized within the scope of operations covered by energy certificates and should be recommended in DPE renovations.
Why Choose an Intuis Radiator?

In France, the Intuis group, with its former professional electric radiator brands Noirot, Applimo, Airelec, and Campa, is a pioneer in high-end electric heating. As an ambassador of the "Origine France Garantie" label, Intuis designs, develops, optimizes, and manufactures its radiators entirely in one of its six French factories. To achieve top performance and offer quality products, Intuis collaborates with the best teams to develop innovative solutions focused on intelligent control. Each radiator, power level, and format is tested and optimized for thermal performance in our bi-climatic chambers and under the strictest test conditions.