Replacing or Installing a Towel Warmer
At Intuis, our towel warmers are primarily real radiators designed to efficiently heat both bathrooms and other living spaces while also preheating and safely drying towels and bathrobes.
This article aims to guide you through the main questions to consider when replacing or installing a towel warmer.

Please note that we are discussing only all-electric towel radiators here; there are also hydraulic versions that can be connected to a boiler or heat pump.
Did you know?
Given the "low-temperature" water systems of hydraulic systems, it is often more economical and comfortable to opt for an all-electric version in addition to centralized heating installation.
What Wattage to Install in the Bathroom?
Let's proceed step by step:
1. First, determine the heating power required to warm the room.
As with living spaces, the necessary power will depend on various factors such as room size, building insulation, orientation, the number of windows, and altitude. Learn more.
In France, average-sized bathrooms are typically around 6 to 10 square meters, so powers of 500W, 750W, or even 1000W are generally suitable.
For very small bathrooms measuring 2 to 4 square meters, 300W should suffice.
2. Next, take into account the additional power needed for drying or rapid temperature increases.
For devices without a blower, compared to a standard room, we recommend increasing the power by 20% to allow for drying and faster temperature recovery.

Devices equipped with a blower deliver an additional instant power of 700 to 1000W, depending on the models.
Intuis Solutions
For fans of the "ladder" look and fluid technology, Intuis presents EZYBAIN, the practical and family-friendly towel radiator par excellence.

A clever and comfortable range that efficiently heats bathrooms of various sizes, with improved drying capacity thanks to its integrated accessories.

Need power in a minimal space? The soft heat and fan-assisted radiator Hélia offers dual power from 500 to 1200W in a compact design while providing ample drying space with its double drying bars, offering multiple positioning choices.


Tight on space? Discover our narrow models, all under 40 cm in width: EZYBAIN, HELIA, CAMPAVER BAINS.
Seeking both design and performance: The OOK by Intuis features a dual-color POP design, and the HUG intuis Signature series comes in different materials (glass, raw lava, and decorative ceramic) that blend aesthetics with thermal performance.


For bathrooms that are also living spaces (sometimes open to the bedroom) or even kitchens: The SENSUAL BAIN range and the HUG series from Intuis Signature are highly recommended.

Without a blower, they are slim (only 6 cm for Sensual bathrooms!), and their advanced equipment allows for intelligent heating rate management while preserving silence.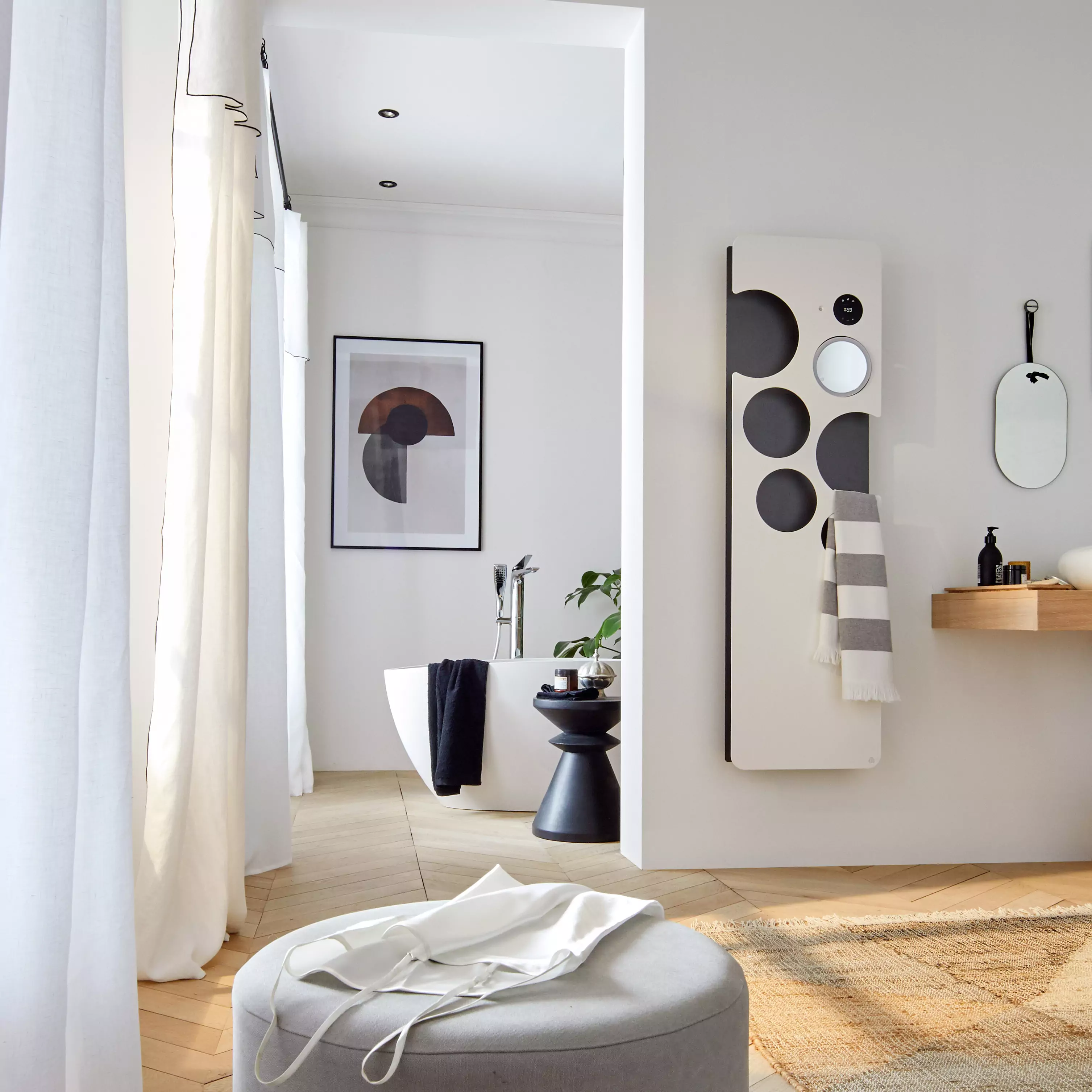 In terms of control and energy efficiency, intuis and intuis Signature bathroom electric radiators are primarily true heating radiators, equipped with highly precise programmable electronic regulation. The majority of them are connected and feature a presence detection system well-suited for bathrooms.


Drying capacity? From minimalist bathrooms where nothing should protrude to highly functional family bathrooms, the drying capacity needs vary.

Our radiators incorporate drying bars and hooks for towels and bathrobes that match the design of each radiator and can be installed in various positions. Additional accessories can be ordered.
At Intuis, our towel warmers undergo rigorous testing in compliance with the strictest regulations, in our own laboratories.
We verify that the contact temperatures are suitable for bathrooms, whether uncovered, covered, or even excessively covered, to ensure that the device goes into safety mode in case of abnormal use.
Our devices also emit heat into the room even when covered. All our radiators comply with electrical safety regulations in humid environments, at least IP 24 and class 2; they can be installed in volume 2, near water points, while adhering to the NFC 15-100 installation rules.
How to Find the Right Installer?
intuis offers its network of accredited installer partners, providing advanced expertise in electric radiator installation, access to personalized advice, and exclusive benefits.
intuis collaborates with over 2500 qualified partner installers throughout France. Easily find an installer near you for more information on installing an electric radiator.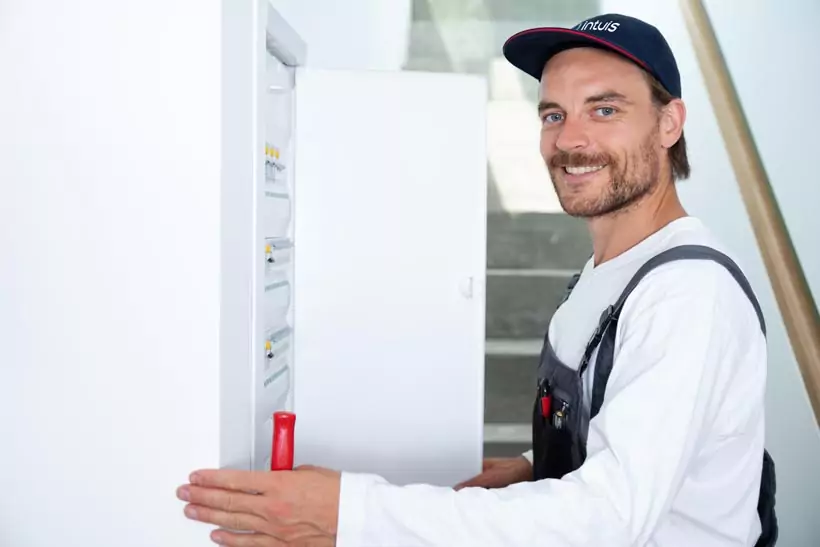 Read also