Muller Intuitiv is becoming intuis
Muller Intuitiv to Intuis: The Evolution of Electric Radiators
The landscape of electric heating has undergone a significant transformation in recent years, with the Muller Intuitiv brand playing a central role in this evolution. This renowned brand has always been synonymous with excellence and innovation in the field of electric radiators. However, recently, it has made a bold change by adopting a new name: intuis. This transition marks the beginning of a new era for the company and the electric heating industry as a whole.
Muller Intuitiv: Excellence in radiator connectivity. This brand pioneered the application of smart technology to heating, with its beginnings dating back to 2012. After thorough testing to ensure impeccable service to its future customers, Muller Intuitiv launched its first range of connected products in 2017, winning two awards at the CES in Las Vegas, the epicenter of new technology (where Apple made its debut). From the concept of connected radiator solutions, Muller Intuitiv achieved resounding success. It became the brand of choice for the sale of electric heating appliances in the professional network, associated with the brands Applimo and Noirot. And thus, intuis was born...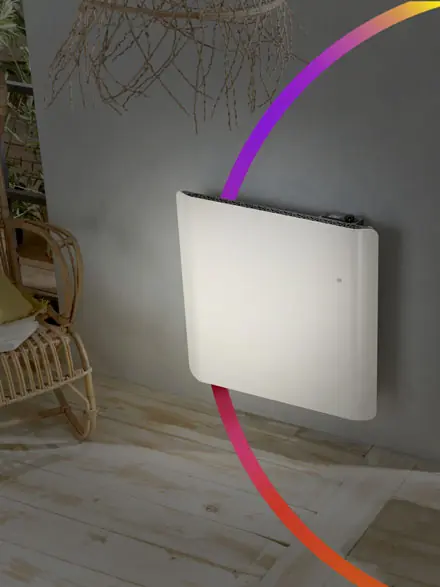 Muller Intuitiv Electric Radiators: Quality and Performance
For many years, Muller Intuitiv has been synonymous with quality and performance in the electric heating industry. Its radiators, whether made of cast iron, ceramic, or aluminum, have captured the market with their manufacturing excellence and thermal efficiency. The brand has always been at the forefront of innovation, offering its customers increasingly efficient and cost-effective heating solutions.
Connected Radiators: The New Era with intuis
By making the transition to intuis, Muller Intuitiv has undergone a significant change. This transition stems from thoughtful consideration of the future of electric heating and the need to meet the changing expectations of consumers. intuis embodies a new generation of electric radiators that blend Muller Intuitiv's tradition of excellence with cutting-edge connectivity.
intuis radiators are designed to adapt to modern lifestyles. They incorporate smart technologies that allow users to control their heating remotely, whether from their smartphone, tablet, or computer. This functionality provides an unparalleled level of comfort as it enables users to adjust room temperatures according to individual preferences, create customized heating schedules, and even monitor real-time energy consumption.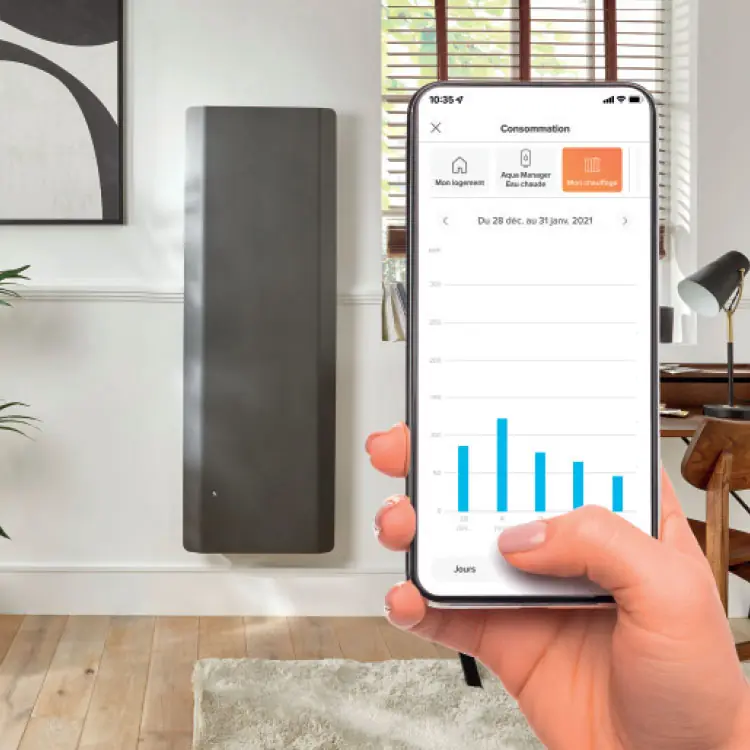 Design Radiators: Aesthetic Excellence Meets Performance
In addition to their technological features, intuis radiators are also distinguished by their meticulous design. The company places great importance on the aesthetics of its products, recognizing that electric heating is an integral part of interior decor. intuis radiators are available in a variety of styles and finishes to seamlessly blend with any decor.
Whether you're looking for a sleek and modern radiator design or a more classic cast iron model, intuis offers aesthetic solutions that harmoniously integrate into all living spaces. These radiators are no longer just heating devices but true decorative elements.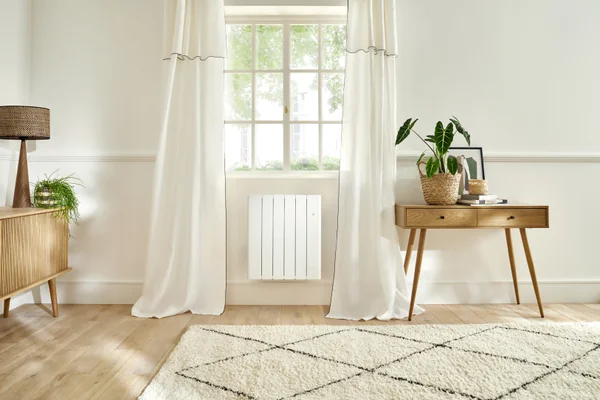 intuis Cast Iron Radiators: Sustainable and Economical Heat
Cast iron has long been recognized for its quality and performance in the world of electric heating. Intuis cast iron radiators continue this tradition by providing gentle and consistent heat that slowly radiates into the room, creating a comfortable and pleasant environment. Furthermore, cast iron retains heat for longer periods, resulting in significant energy savings.
intuis cast iron radiators are available in a variety of models and sizes to meet the heating needs of every space. Their durability and longevity make them a smart choice for discerning users seeking reliable and efficient heating solutions.
The Transition to intuis: The Future of Electric Heating
The transition from Muller Intuitiv to intuis marks a significant turning point in the electric heating industry. It embodies a commitment to innovation, quality, and customer satisfaction. intuis strives to create electric heating solutions that cater to the needs of everyone while also contributing to reducing energy consumption and preserving the environment.
In conclusion, the transition from Muller Intuitiv to intuis represents much more than