How to Choose an Electric Radiator?
Choosing an electric radiator today means choosing decarbonized electric energy, an ideal solution for increasingly well-insulated homes where electric heating is an eco-friendly and cost-effective solution. With a multitude of models available on the market for living spaces, it can be challenging to select the electric radiator that best suits your needs. So, which electric radiator to choose? Follow the guide!
What is an Electric Radiator?
An electric radiator, or Joule effect radiator, consists of a heating element, the resistance, through which an electric current passes to produce heat.
To produce 1 kW of heat, you need 1 kW of electricity. Since reducing the heating by 1°C can reduce consumption by 7% (source Ademe), the quality of regulation is, therefore, an essential criterion.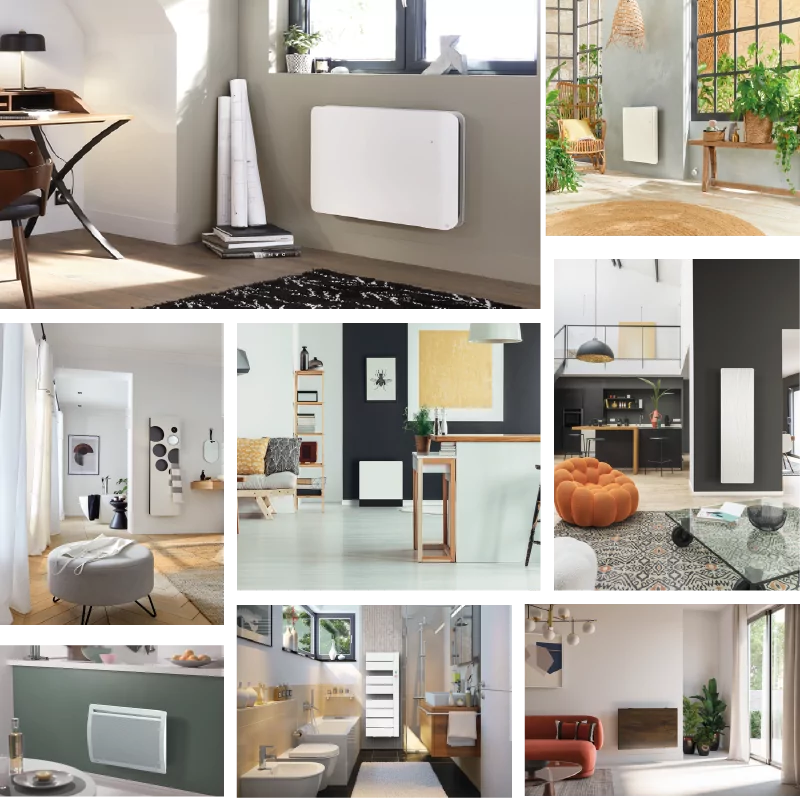 What Are the Different Types of Electric Radiators?
There are three main categories of electric radiators: convection heaters, radiant heaters, and soft heat radiators. Read our comprehensive article on the subject to learn more.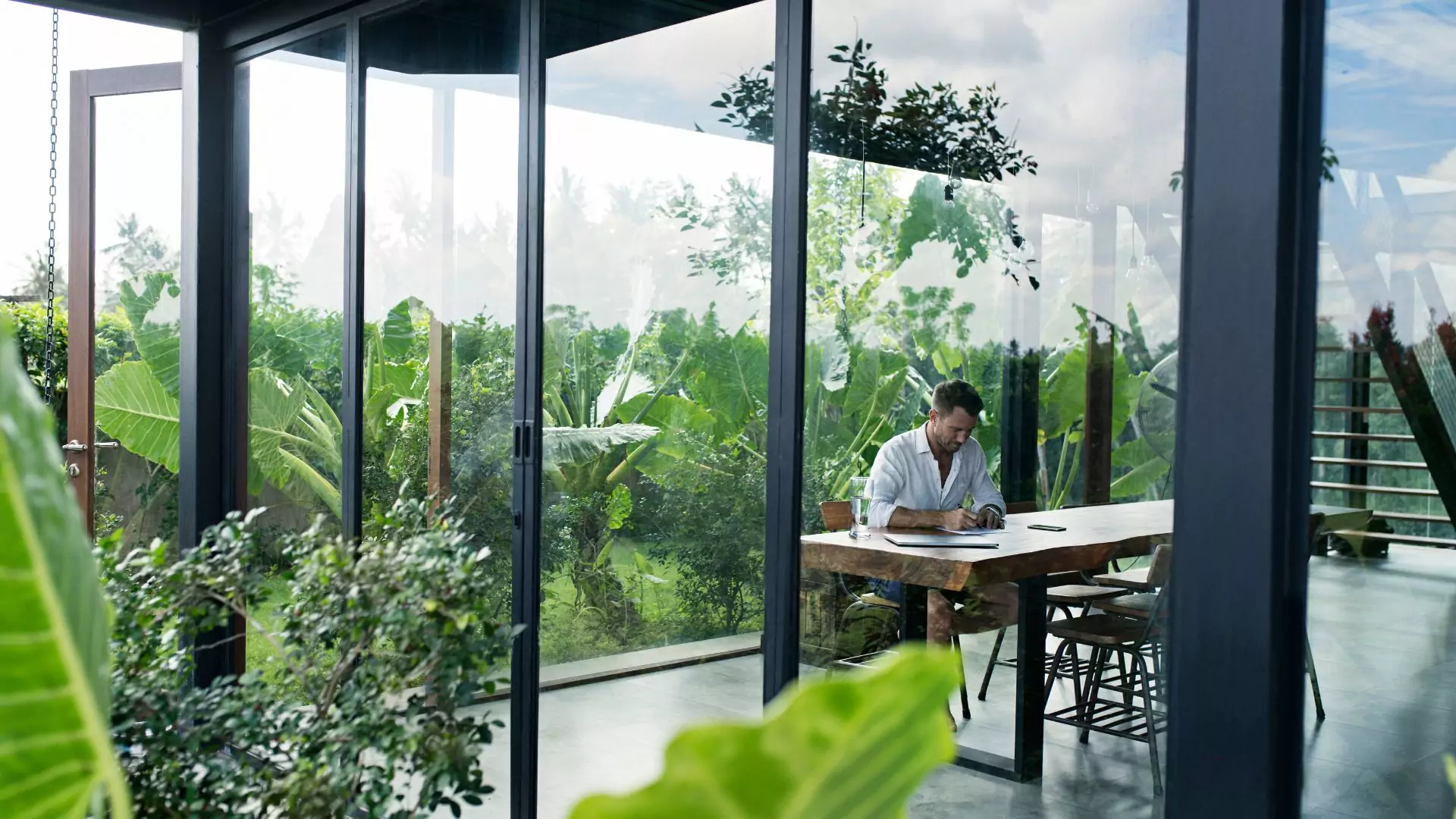 What Are the Advantages of Electric Radiators?
Electric radiators, especially those of the new generation, offer numerous advantages:
Ease of installation: They do not require complex work, such as installing gas pipes or ducts.


Precise temperature control: They allow for precise adjustment of the desired temperature, room by room, offering personalized comfort.


Silent operation: Unlike some other heating types, electric radiators operate silently, without ventilation or air circulation noise.


No greenhouse gas (GHG) or fine particle emissions: Since they operate on electricity, electric radiators do not emit smoke or combustion gases, making them safer and more environmentally friendly. They do not affect air quality and do not compromise health.
What Power Should You Choose for an Electric Radiator?
The choice of power for an electric radiator depends on the size of the room to be heated, its level of insulation, ceiling height, and the geographical region in which you live.
There is no fixed value, but conventionally, 100 watts per square meter are considered suitable for standard insulation. However, for very well-insulated buildings (constructed from RT2012 onwards), you can go as low as 20 watts per square meter. If your home is poorly insulated, you must improve your installation.
We strongly recommend seeking a professional to conduct a complete thermal study.
For an initial approach, intuis will soon provide a configurator to help estimate the required power. In large rooms, such as living rooms over 20 square meters, it's preferable to distribute power among multiple radiators for better uniformity.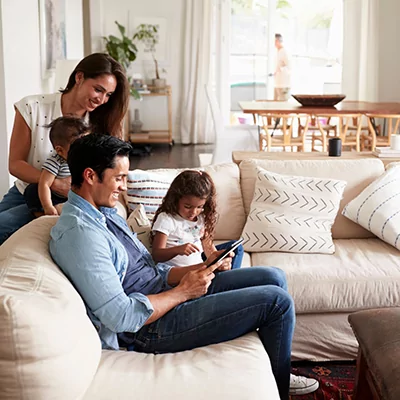 Which Electric Radiators Are the Most Efficient?
The most efficient electric radiators are those that combine energy efficiency, thermal comfort, and advanced features. Inertia radiators, for example, have the advantage of distributing heat steadily and evenly.
Thanks to remote control and centralized settings on a smartphone, connected radiators offer energy management features that can result in significant energy savings.
Which Electric Radiator to Choose for Each Room?
Choosing an electric emitter depends on numerous criteria. Initially, you should consider the type of room, its use, orientation, and level of insulation.

For example, convection heaters are utility devices that can be used in certain service rooms or for temporary housing structures, such as a bungalow.

Radiant panels, on the other hand, prioritize occupant comfort. Cost-effective to purchase, they are recommended for efficiently heating living areas such as hallways, temporary-use bedrooms, studios, or shops.

Finally, intuis electric radiators with soft heat are designed to fit all housing configurations. While there are no radiators dedicated to specific room types, inertia radiators with single, double, or even triple heating elements are preferred in frequently occupied living spaces such as master suites, children's bedrooms, offices, or living rooms, as they provide a comfortable and consistent warm spot.

Intuis electric radiators come in various power ratings, ranging from 300W to 2000W, to best suit room size and insulation levels.

For example, a well-insulated 10m2 room can be heated with 300W, whereas a room with average insulation would require a 1000W electric radiator.

You can also discover electric radiators in various formats:
Horizontal - to be installed under a window
Vertical - for narrow wall spaces
Low-profile skirting radiators (30 cm) - ideal for fitting under large glass walls.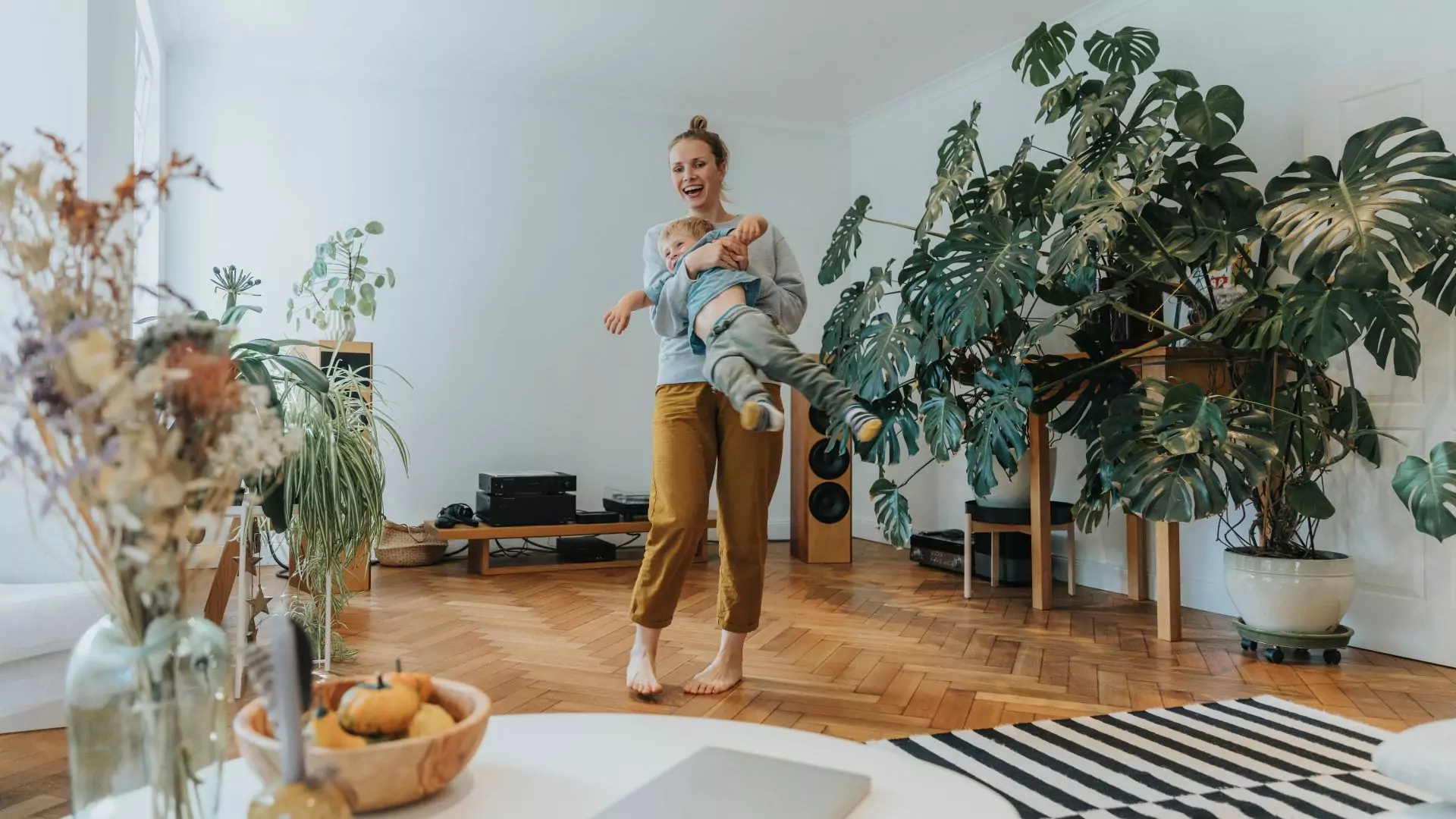 Note that the intuis range of electric radiators features an appealing design with flat surfaces and meticulous finishes.
What Options Are Available for an Electric Radiator?
More than an option, the variety of intuis electric radiator ranges allows you to choose the level of equipment that suits your needs and budget.

All radiators in the intuis range include at least a highly reliable electronic thermostat, which accurately regulates the amount of heat emitted in relation to the desired temperature.

Additionally, all radiators in the intuis range offer hourly, daily, and weekly programming options, allowing you to automate temperature reductions at night and/or during periods of inactivity. This can lead to significant energy savings, as a 1-degree reduction equals 7% savings (source ADEME).

Finally, each intuis radiator includes an "open window detection" feature to sense abrupt temperature changes caused by open windows and automatically turn off the radiator to prevent energy waste.

Intuis also offers an "absence detection" function in all its ranges. If no presence is detected for a defined period, the radiator automatically reduces the set temperature to save energy and returns to comfort mode when the room is occupied again. In intuis, this function is combined with auto-learning, which automatically creates heating schedules based on occupancy patterns.
Why Choose an intuis Radiator?
In France, the intuis group, with its former professional electric radiator brands Noirot, Applimo, Airelec and Campa, is the pioneer of top-of-the-range electric heating. As an ambassador for guaranteed French origin, intuis designs, develops, optimises and manufactures its radiators entirely in one of its 6 French factories. To be the best and offer quality products, intuis works with the best teams to develop innovative solutions based on intelligent control. Each radiator, each wattage, each format is thermally tested and optimised in our bi-climatic chambers and our most severe test benches.
Read also