Table of contents
Heat pumps
Air curtain
Unit heaters
Ceiling cassettes
Nursery and ERP radiators
Infrared
Small businesses and commercial properties
Table of contents
Heat pumps
Air curtain
Unit heaters
Ceiling cassettes
Nursery and ERP radiators
Infrared
Buildings in the small tertiary sector such as town halls, schools, gymnasiums, nurseries, small businesses, restaurants, workshops, and more should not be excluded from the energy transition and represent a significant challenge, especially with the arrival of the tertiary decree that imposes energy reductions on all these buildings. Objectives: -40% by 2030, -50% by 2040, -60% by 2050. (Learn more)
The energy renovation project for school buildings, a new program by the Banque des Territoires called "ÉduRénov," aims to finance 2 billion euros worth of work in 10,000 establishments by 2027."
intuis understands this and, leveraging its specific expertise in high-capacity heat pumps, can offer a very comprehensive and optimal solution to these markets, including:
Our range of single or dual-service heat pumps, which, with their high temperatures, are perfectly suited to the renovation and new construction market.
Our range of industrial and tertiary electric heating products, such as unit heaters, air curtains, and localized infrared heaters.
Our specialized electric radiators, suitable for early childhood or high-traffic areas.
The Intuis Solutions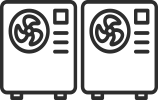 High-efficiency heat pumps
To replace boilers in small heating systems, whether for retrofitting or new installations, we offer high-efficiency HRC70 heat pumps with specific hydraulic controllers.
Manufactured in France
Eligible for incentives
Compliant with RE2020 (French energy regulation)
Provides both heating and domestic hot water (ECS)

Nursery or school radiators
An offer of radiators specially designed for spaces catering to a young audience:
Gentle warmth with a reduced surface temperature for children's safety
Low-temperature front panel
Rounded edges that are non-aggressive for children
Anti-tilt safety feature...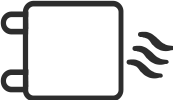 Heating for large-volume spaces
We manufacture electric heating solutions such as unit heaters and ceiling cassettes designed for moderately insulated spaces:
Warehouses
Industrial facilities
Gymnasiums
Exhibition halls..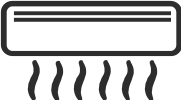 Air curtains: reducing energy losses from openings.
Air curtains are ideal for spaces where frequent openings to the outside are necessary. They create a continuous stream of air that limits thermal losses. In the summer, they prevent hot air from entering the interior.
intuis offers a comprehensive range suitable for all sectors:
Stores
Service counters
Small businesses
Exhibition halls
Showrooms and more...

Ceiling heating
Our low-temperature ceiling cassettes can be installed in the ceiling, either recessed or suspended. They provide overall heating for spaces with high intermittent use, such as:
Commercial spaces
Meeting rooms
Schools, offices
Restaurants...

Workstation heating
To address thermal losses in specific areas within poorly insulated buildings, intuis offers a comprehensive range of robust, reliable, and user-safe infrared heaters.
Need advice ?
Our team is here to assist you in finding the right product for your clients' projects.
Heat Pumps
Air Curtains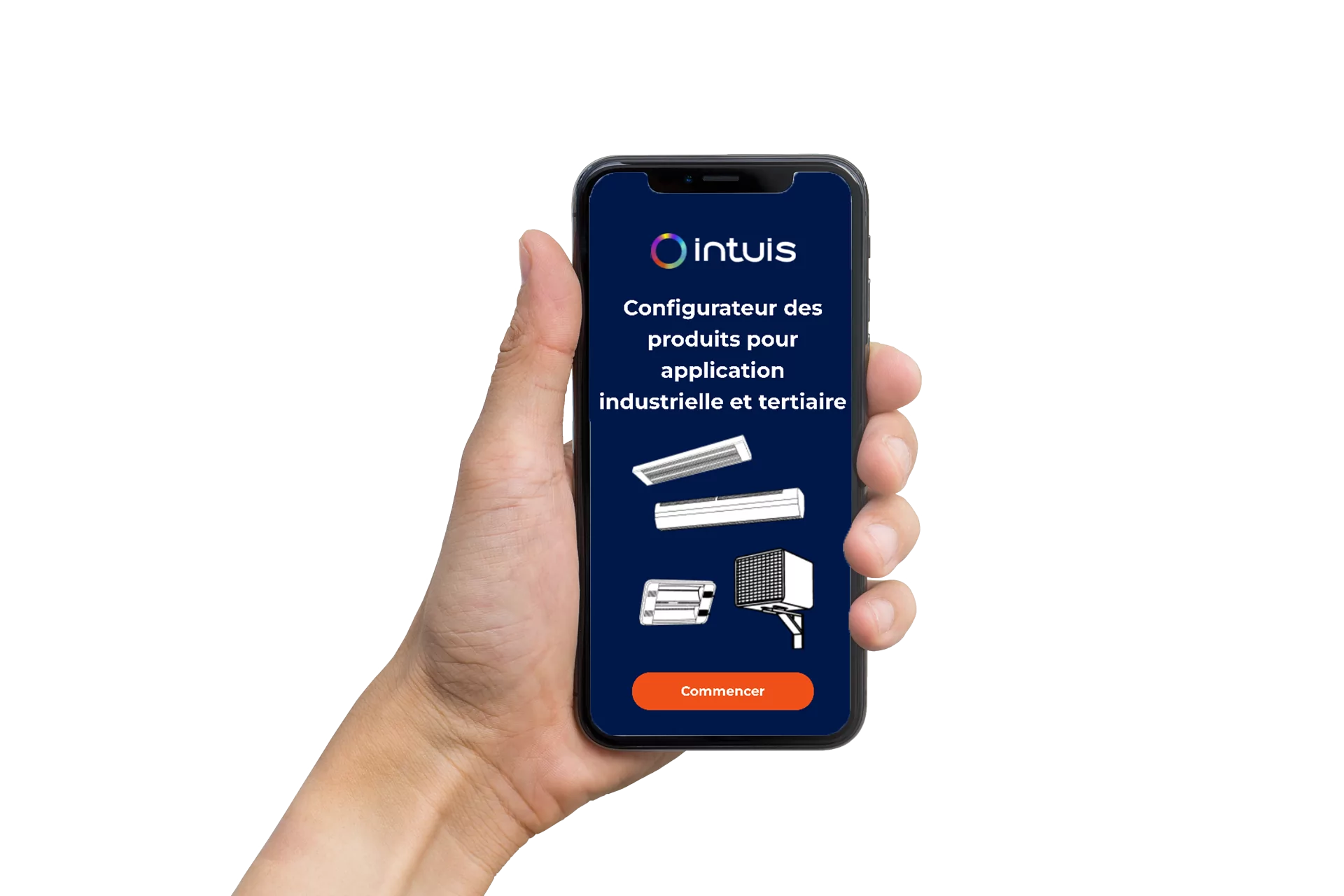 Size your installations as accurately as possible for small-scale tertiary and industrial applications:
Unit Heaters
Radiant Cassettes
Nursery and Public Reception Facilities
Infrared