Heat Pump: Installations and Best Practices Around the Location
Distances to be Respected
The heat pump is designed to be installed exclusively outdoors, with clear space around the unit, in an area free from excessive dust. Under no circumstances should it be placed in an enclosed space without ventilation ensuring 80% of the heat pump's ventilation flow.
It is designed to operate in the rain, but it can also be installed under a well-ventilated shelter (with a wide opening to ensure air intake and fan exhaust).
With respect to the fan, the minimum clear distance from any obstruction should be 2.00 meters.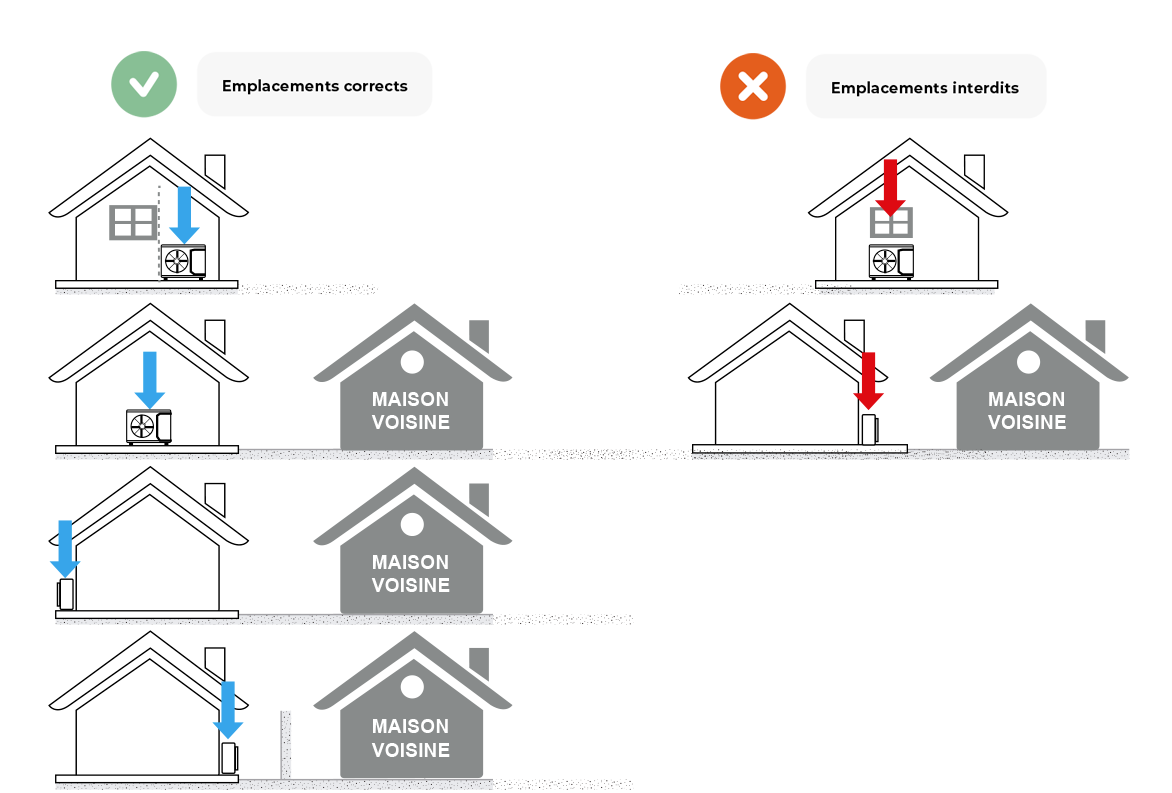 Sound Impact
The heat pump is equipped with a large-sized fan to provide a substantial airflow, which can reach up to 9,000 m³/h. The fan speed is variable to limit the sound impact.
Depending on the installation conditions, the sound impact can vary, especially if nearby walls cause sound reflection and amplification.
The diagrams below illustrate different installation scenarios: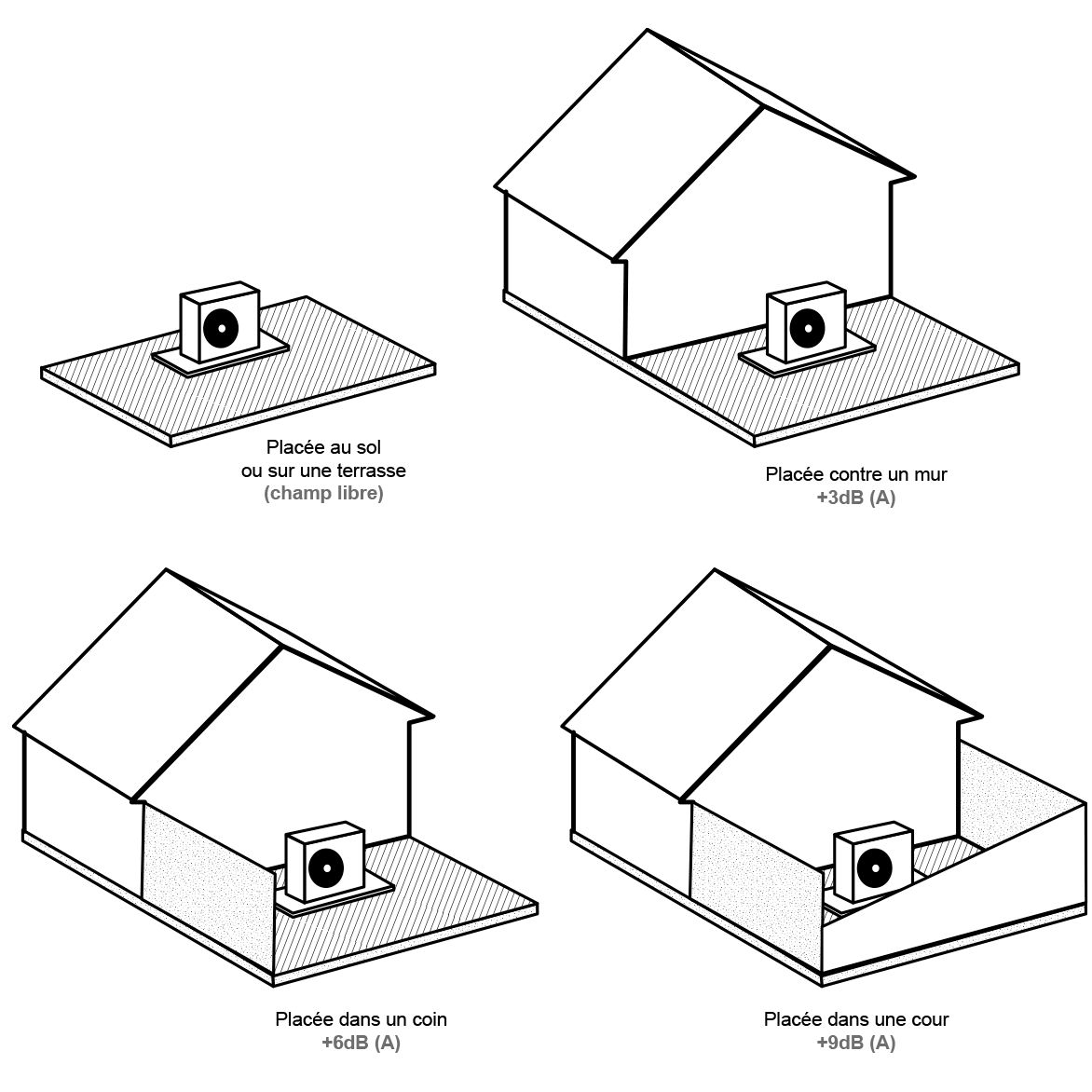 Condensate Disposal?
During operation and defrost mode, condensation water must be drained. To ensure proper drainage, the gutter and outlet should be free from foreign objects (leaves, grass, etc.). In very cold weather, ice may form on the evaporator. The heat pump has an automatic defrosting system to eliminate this phenomenon. Do not use tools to remove the ice as it may damage the evaporator.
Condensates can be connected to the sewer with the optional external defrost kit (Ref. 754101). It consists of a reinforced PVC pipe and a heating cord to ensure flow during freezing periods. Alternatively, you can allow condensates to drain freely at the back of the heat pump. In this case, a deep-water drainage device should be provided in the ground.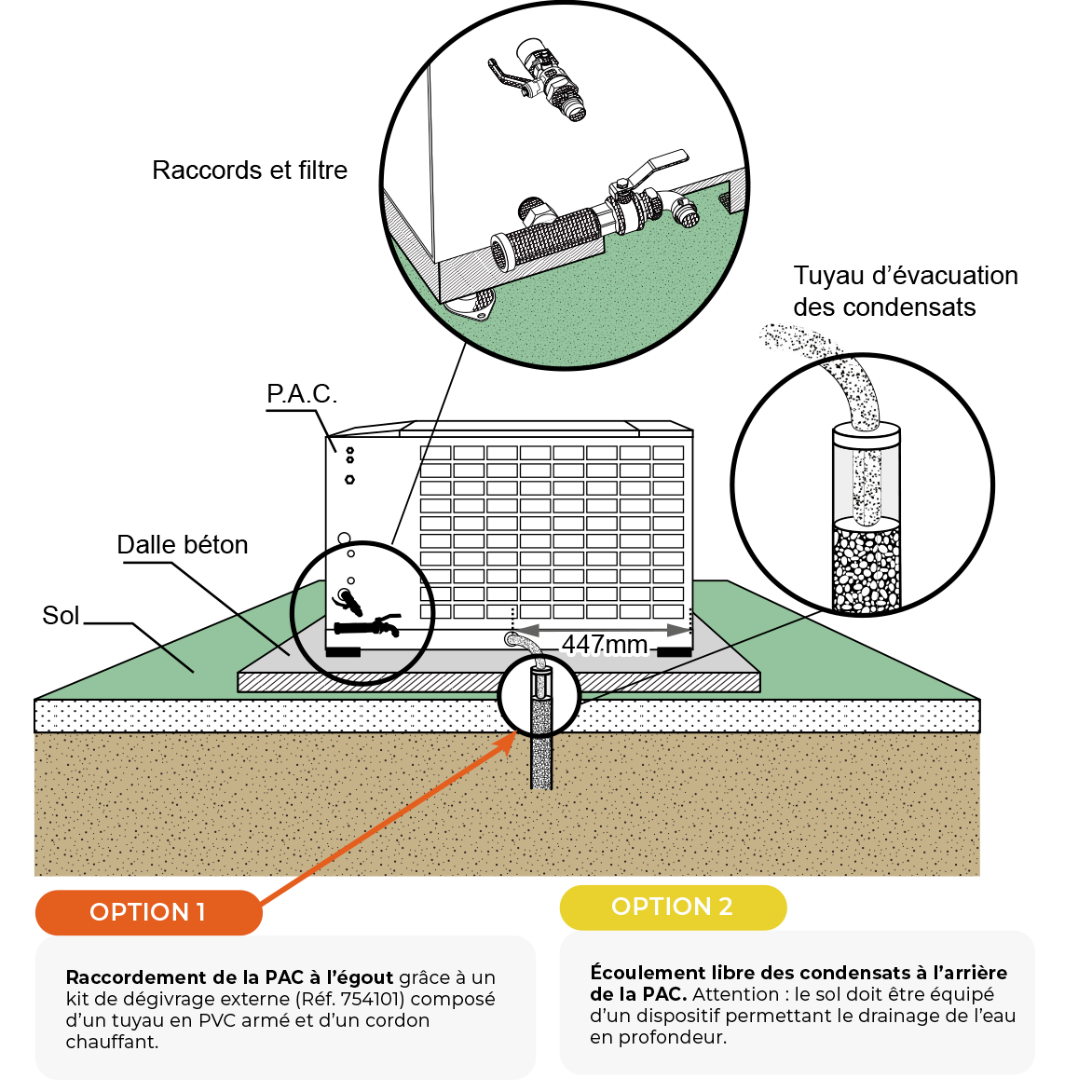 To be read also